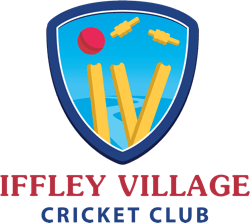 There was once a dream that was IVCC. You could only whisper it. Anything more than a whisper and it would vanish... it was so fragile. And we feared that it will not survive the 2013 winter. But survive it did, and so the gentlemen players got together in a backstreet boozer in OX4 and established Iffley Village Cricket Club in 2014. With the ethos behind the club being to play friendly 40-over and 20-over cricket matches against like-minded clubs around the country, our focus is as much on playing competitive cricket as it is enjoying a beer with the opposition after the game, and with the journey being far more important than the result.
If you want to get in touch with us for any reason, please email committee@ivcc.co.uk. We are also on Twitter @IffleyVillageCC.
Latest news
End of Season Dinner Sat 21 Oct @ Cherwell Boathouse
The always spectacular End of Season Dinner has been booked for the Cherwell Boathouse in Oxford (http://cherwellboathouse.co.uk/) for Saturday 21st October 2017. If you plus one would like to attend, please complete the Availability Spreadsheet as soon as possible (by 6 October)! https://docs.google.com/spreadsheets/d/1HPDhLKnH_f71N6pBECxx64szJiyueXd9xtDuA2pyVwg/edit#gid=1698543460

Thanks,
IVCC Committee
Posted 3rd Oct 2017 by Ali Meier
IVCC taste success with unlikely last over win against Demijohns
Sunday saw the Village host the Demijohns in a thrilling and hard-fought contest at Appleton. With Denning top scoring with a well built 90, the Demijohns were set 190 to win. The Demijohns were cruising at 139-4, only to lose their last 6 wickets for 46 runs with late wickets for Bibb, Ross and Smith.
Posted 9th Aug 2017 by Bill Smith
Gavel falls on IVCC comeback against VPs in Preston Capes
The men from Iffley made their way into the glorious Northampton countryside for the second running on the Camel Cup against the Vice President's XI. Played in the picturesque village of Preston Capes, the Villagers fell 7 runs short of the 176 set by the VPs in a nail biting finish. As ever, a most enjoyable afternoon and particular thanks go to Charlie Ross for his fantastic organisation of the day.
Posted 3rd Jul 2017 by Bill Smith