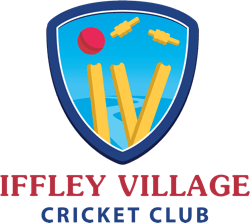 There was once a dream that was IVCC. You could only whisper it. Anything more than a whisper and it would vanish... it was so fragile. And we feared that it will not survive the 2013 winter. But survive it did, and so the gentlemen players got together in a backstreet boozer in OX4 and established Iffley Village Cricket Club in 2014. With the ethos behind the club being to play friendly 40-over and 20-over cricket matches against like-minded clubs around the country, our focus is as much on playing competitive cricket as it is enjoying a beer with the opposition after the game, and with the journey being far more important than the result.
If you want to get in touch with us for any reason, please email committee@ivcc.co.uk. We are also on Twitter @IffleyVillageCC.
Latest news
Villagers retain Camel Cup in last over nail-biter!
Olly Ross' Villagers conquer Charlie Ross' VP XI in another cracker at Hales Meadows.
Smith 40*, Meier 38*.
Berry 2-25, Tyler 2-32.
Posted 8th Aug 2022 by Ali Meier
Rearguard saves draw at Middleton Stoney
MS 190-7.
Brown 36-3; Ross 2-32.

IVCC 144-9
Ross 42; Meier 27.

Wonderful rearguard defence from Tyler and Brown to salvage a draw in sweltering conditions.
Posted 18th Jul 2022 by Ali Meier
How do you like them apples?
"We lost by a fair margin but we had a nice time." - Skipper Bill Smith
Posted 27th Jun 2022 by Ali Meier